declutter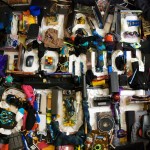 In a recent article published in LA Times and Chicago Tribune, it features my advice on cutting clutter out of your life. It is titled, "Lose it: declutter your way to an organized, happier you". Here is an excerpt of this article:
No matter how it all got there, reducing the stuff of life is not an easy task, but it is a necessary one.
Even if there are no plans to downsize, getting rid of clutter is always a good idea says professional organizer Cyndi Seidler, founder of HandyGirl Organizers and The Organizing Lady, two Los Angeles based firms specializing in dealing with the "stuff."
Continue reading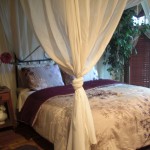 This project was a labor of love, and this already organized vintage-styled bedroom went through an evolution of being a MORE organized bedroom, with many re-decorating touches all over.
It all started in one of the clothes closets. A new solution for the accumulated collection of scarves was needed. So, using two long towel racks side-by-side, the scarves were draped over the rods along the inside wall of the small walk-in closet
Continue reading