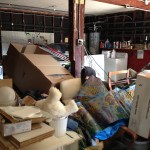 I found a very old article published in Celebrities Blogspot about us that I didn't even know was out there! I thought I would include it in our blog because it explains the typical thing we do - help victims of clutter! It is called
Clutter Victims Create a Booming Industry of Professional Organizers
Continue reading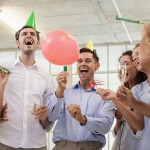 There's all kinds of events and holidays we love celebrating and so I invite everyone to celebrate National Let It Go Day this month. It can be a fun event! To plan such an exciting day in our year, you first need to mark your calendar - June 23. I recommend that you invite some friends and family over for the occasion because they could help provide the support you need in this adventurous day.
Continue reading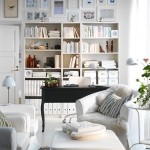 As a professional organizer since 1994, I've seen incredible results with clients whose lives are transformed after order is established. It's one of those benefits of this profession that make it all worthwhile, no matter how laborious it can sometimes be! This is an article I wrote about professional organizers and how they make a difference in people's lives. "The rewards of the professional organizing profession are numerous and professional organizers are often called "miracle workers" after they put order in." [Source: 10 Ways A Professional Organizer Changes Someone's Life]
Continue reading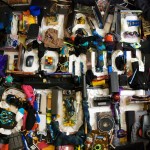 In a recent article published in LA Times and Chicago Tribune, it features my advice on cutting clutter out of your life. It is titled, "Lose it: declutter your way to an organized, happier you". Here is an excerpt of this article:
No matter how it all got there, reducing the stuff of life is not an easy task, but it is a necessary one.
Even if there are no plans to downsize, getting rid of clutter is always a good idea says professional organizer Cyndi Seidler, founder of HandyGirl Organizers and The Organizing Lady, two Los Angeles based firms specializing in dealing with the "stuff."
Continue reading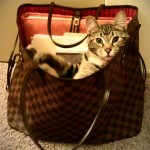 With all the hoopla about people unable to find their keys, I decided to dig down to the heart of the matter. Now, you might think that the main reason is that they just aren't organized, however being disorganized, in my opinion, is only an excuse. And, albeit a good reason because we all need excuses for something that didn't go quite right, my prognosis is that we're dealing with something that goes beyond disorganization - essentially, it goes under it. My discovery is that these excuses are actually the reason, so let's examine these. And, when I say the word "excuse" I mean reason.
Continue reading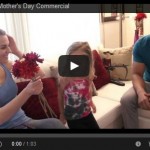 HandGirl produced a number of fun commercials that aimed at some holiday celebrations and we think you'll enjoy them as much as we enjoyed making them for you. We made one for Easter, for Mother's Day, and for April Fools Day.
Continue reading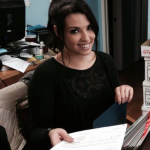 At one of our recent job sites, our newest organizer Megan has a big challenge ahead of her - organizing several years of paper piles in an accounting department. However, for a HandyGirl Organizer, this "challenge" is more of a routine sorting process when it comes to paper clutter. Handling paper clutter can look like a daunting task for many people, yet all it really takes is to tackle such a project is to just tackle it! Our method starts with gathering all the paper piles into one area, then begin sorting through each paper pile as we categorize each document. The tools we use range from a hanging folder cart or box to a document sorter.
Continue reading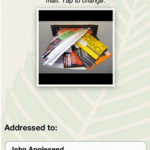 I just made an amazing discovery! A Paperkarma app that helps get rid of junk mail! All you have to do is take a photo of the mail you want to stop, and the app will contact the sender on your behalf. If this works, it's a pretty cool app! I downloaded it today and am waiting for the junk mail to arrive! Can't wait! (I mean, who looks forward to receiving junk mail, right?)
Continue reading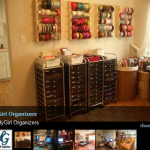 We just signed up with Thumbtack, a place to find local services. People can find a local handyman, cleaning service, and many other services for the home. Although they didn't list the category of home or office organization, we had to list under "Other" service. But, we're giving it a try anyway!
Continue reading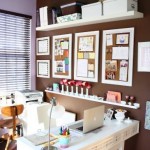 Tired of a particular area in your home (or office)? Need some inspiration to change it? Well, maybe some of these ideas I've collected on Pinterest will give you that plan of action you need. Hope these help in inspiring and motivating you to make your spaces better! Let us know if we can help!
Continue reading