At one of our recent job sites, our newest organizer Megan has a big challenge ahead of her – organizing several years of paper piles in an accounting department. However, for a HandyGirl Organizer, this "challenge" is more of a routine sorting process when it comes to paper clutter.
Handling paper clutter can look like a daunting task for many people, yet all it really takes is to tackle such a project is to just tackle it!
Our method starts with gathering all the paper piles into one area, then begin sorting through each paper pile as we categorize each document. The tools we use range from a hanging folder cart or box to a document sorter.
From there, we implement a filing system for the papers using our uniform subject classification system. In this case, the major classification for the accounting dept. is clearly "Accounting", so the task here is to get papers filed into the "Primary" category, with most of it being "Accounts Payable" documents in this dept. Then there is the "Secondary" level of classifying documents, followed by the Folder Level – the file folder names.
During the process we can see what went wrong with the work flow in this area. It was an obvious fact that this area did not have a paper management system in place to handle the flow of papers.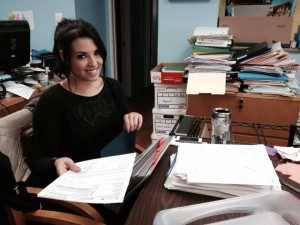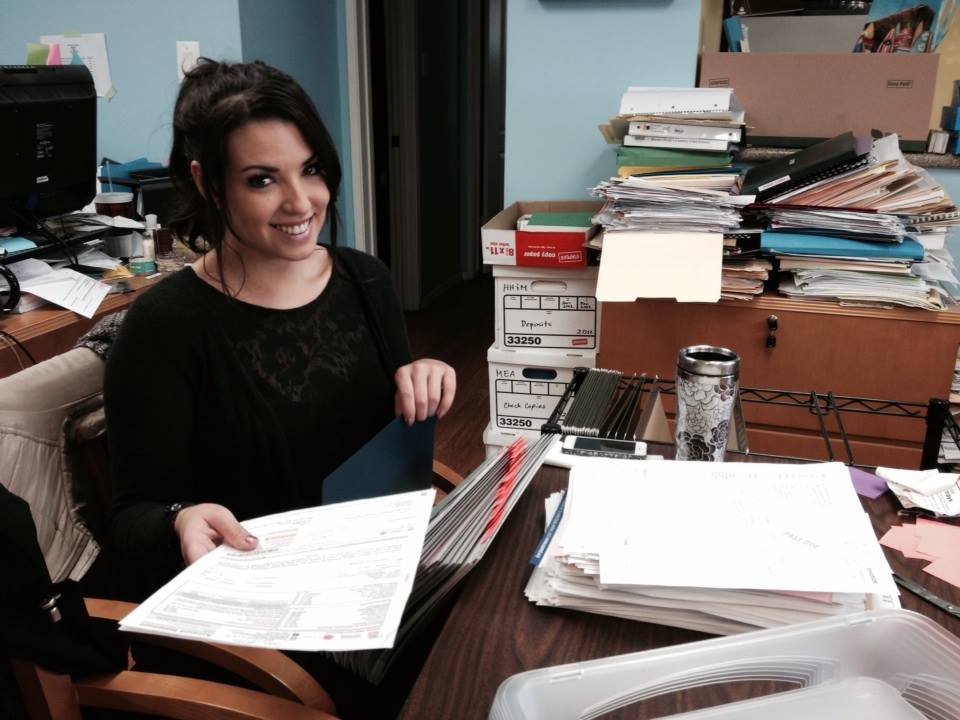 Paper must be managed or it just ends up in piles all over the place. Essentially, paper comes in, it gets handled, then it gets filed (or scanned and/or tossed). Therefore, certain "tools" must be put in place to handle the flow of paper in, pending, and completed.
For example, most work areas should have stacking tray baskets for the paper in. Some may require vertical file holders for pending or action papers. There are dozens of organizing products that manage paper, so there is no shortage of solutions for them.
Then, there is the filing part of paper – the dreaded task to so many people! Which brings me to the client's plan to go paperless. Although some paper needs to be kept and filed away, a lot of it can be scanned, organized electronically in the computer, and then shredded. Of course, a good computer back-up system is essential when going paperless.
A good hi-speed scanner is recommended and ideally, a desktop one, like the NeatDesk Hi-Speed Desktop Scanner. This scanner also provides a digital filing system which classifies the document and files it into the proper category. This is the one we are implementing for our new client because the big scanning machine they currently have isn't convenient enough for them to actually use.
New habits will also need to be developed to maintain an organized and paperless office. That's another subject. Meantime, let the games begin on tackling those paper mounds!
Summary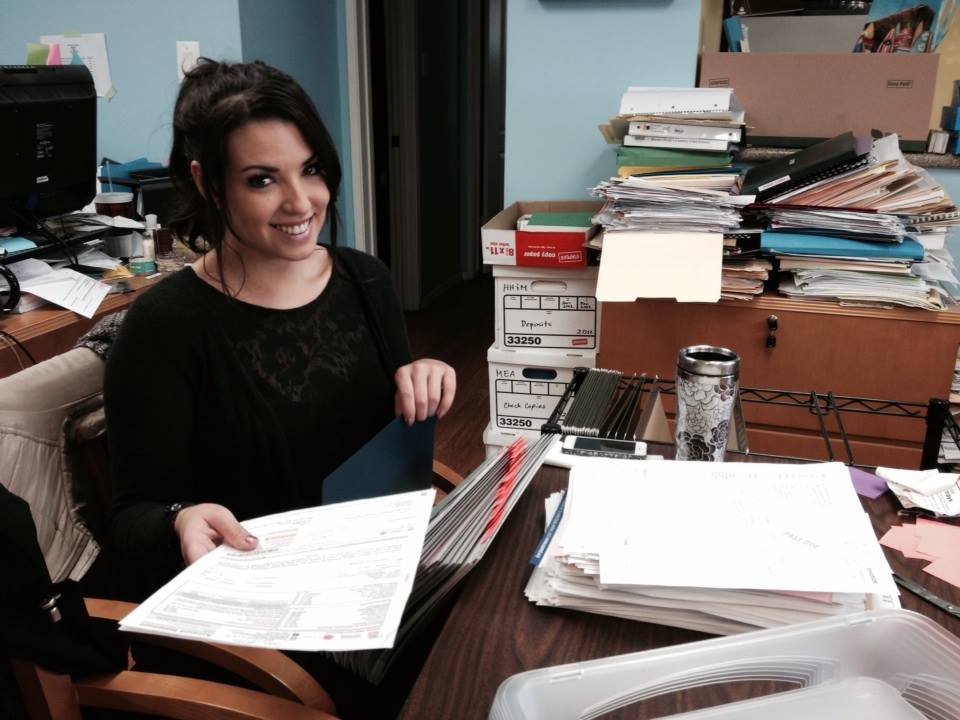 Article Name
Paper Clutter To Paperless
Description
Handling paper clutter can look like a daunting task for many people, yet all it really takes is to tackle such a project is to just tackle it
Author
Cyndi Seidler