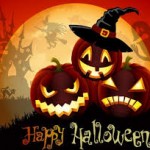 To be, or not to be. That is the question. But, to be what? On Halloween, we can be anyone or anything we want (I bring that up since today is Halloween!). And on other days, we're supposed to be, or not be someone, right? The answer on who to be can be as simple as be yourself. But then the question may come, "who are you?"
Continue reading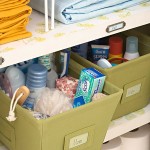 Take advantage of our 48 HOUR DEAL!
$85 for 2 Hours on Home or Office Organization! (valued at $170)
Offer runs May 24th to May 26th, 2013
This offer includes a Diagnostic Needs Assessment (valued at $150) and Consultation and hands-on organizing for any room in your home, for your office at work, or for any kind of personal organization needs!
Continue reading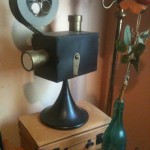 Since it's Spring, it seems like a good time to take a look at preparing your guest room for those loved ones who are planning to come visit you during their Spring or Summer vacations. Sure, that spare room allocated for guests is probably ready-to-go, so to speak, but maybe it can be enchanted with a little creativity. What I mean is, possibly go with a theme for the room to give it some pazazz, like I did with my now "Hollywood Room".
Continue reading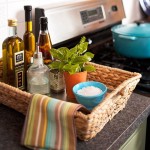 Boxes, baskets and bins, oh my! With such an array of containers to contain our stuff, we really have no excuse to clutter up our spaces, do we? I totally understand that this is easier said than done for some people. That's usually because, often times, it just comes down to not knowing how to use what we already have to get organized. Sometimes, we just need a little guidance or a little inspiration to get us going. So, that's what you'll get here!
Continue reading
On a recent garage organizing project, we we able to catch one of our professional organizers Molly Hewell at work with a client.
Watch the garage organization video and see that it is not as difficult a task as you… Continue reading →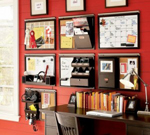 The Stylish Home Organization board on Pinterest shows a selection of organizing products from a vast arena of creative, stylish, and do-it-yourself storage solutions which would organize practically anything you can imagine.
I'd like to share some of the ideas for wall spaces with you.
Continue reading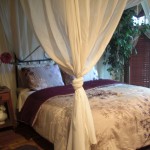 This project was a labor of love, and this already organized vintage-styled bedroom went through an evolution of being a MORE organized bedroom, with many re-decorating touches all over.
It all started in one of the clothes closets. A new solution for the accumulated collection of scarves was needed. So, using two long towel racks side-by-side, the scarves were draped over the rods along the inside wall of the small walk-in closet
Continue reading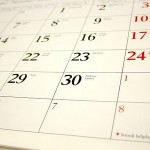 Online and mobile technology is making our lives easier in so many ways, particularly in managing the chaotic events and actions we have going on in our lives. Here are 5 free online tools that should help you in managing your affairs and family to keep you better organized ...
Continue reading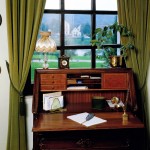 I want to clarify the difference between an interior designer and an interior decorator. They both do mostly the same thing - design new spaces - however it's the Designer who has a college degree and studied about architecture. Whereas, the Decorator doesn't require a college degree to practice decorating,, and typically gains there skills from an already inherent knack and personal study (just like a professional organizer!).
Continue reading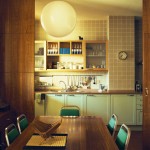 We're offering our own "Deal" ... but instead of a "Daily Deal" we've got a "30-Day Deal"!
Take advantage of these special discounted rates now and get a start on an organized year for 2012! These deals are for home or office organizing services:
Continue reading