Get organized this year (and every year) by organizing some holiday tasks in advance and establishing "zones" for your holiday tasks.
You may also need to prepare your home for guests, therefore get ready to set the stage for your home to be guest-ready (just like home staging!).
Overall, getting organized for the holidays means being prepared. And being prepared involves several aspects unique to the holiday season.
Advance holiday planning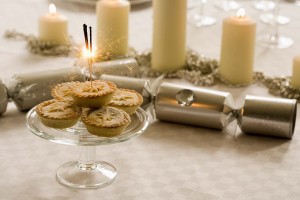 Here's a checklist to help you with your holiday preparations:
Gift list – Start making your gift list. Set a budget and try to stick with it! If you have a Smart Phone, the "Memo" app is great for listing your gift list. That way, when you're out shopping, you can quickly view your list. You may also want to purchase a few extra gifts to have around for last minute or unexpected guests. I find that candy boxes are a good choice to have around.
Holiday cards – Purchase holiday cards and get your card list ready. I suggest handwritten envelopes instead of printed labels, so extra time needs to be allocated for this task. You may want to order photo holiday cards, in which case, you'll need more time planned to get these photos taken and ordered. Schedule yourself to mail out cards at least two weeks in advance of the holiday.
Holiday events– Plan your holiday events well in advance to establish your party guest list and meals. Creating a holiday menu will help you create a shopping list of all the ingredients you'll need when you go to the grocery store.
Holiday organization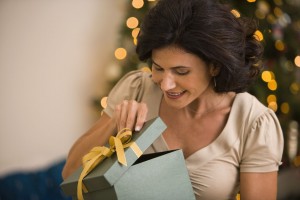 Try these solutions to make the holiday season easier for you:
Gift wrap zone – set up an area of a room to wrap gifts, if possible. You can bring out your gift wrap, gift labels, scissors, and tape. If you have a portable, folding table, you can use this for a wrapping table.
Gift zone – establish an area to store purchased gifts, ideally in the gift wrap area. To hide them from prying eyes, you could put them in a locked luggage case.
Holiday containers – keep your holiday stuff stored in clear plastic bins / containers so that you can keep everything categorized together.
Decorating for the holidays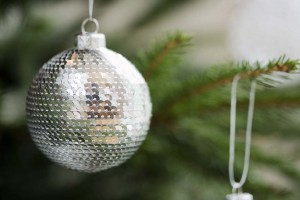 The best part of the holidays is also the fun part. You can get into the spirit of the holidays with these tips:
Declutter your rooms – don't let clutter grab people's attention – make sure your holiday decor grabs them instead.
Schedule decorating day – You can make an appointment to do this with the family or with friends. Bring out the tree and decorations and have a good time!
Keep it simple – try not to overdo it with too many decorations that clutter up and overwhelm the space. Put certain holiday pieces out in certain places, making a couple of them a focal point in the room.
See some more holiday decorating tips.
Make your home guest ready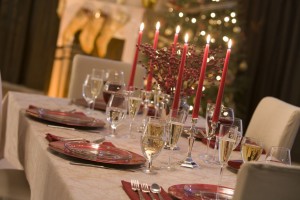 This is often the time of year when guests come to visit. Here's how you can make your home welcoming:
Stage gathering areas – These areas would include any areas that a guest will find themselves in, like the kitchen, family and/or living room. It might also include outdoor areas, like the patio. Move out any clutter and add some decorations. You'll also want to make sure the guest bathroom is clean and tidy.
Schedule cleaning day – Whether you have a house cleaner or you'll do it yourself, don't wait until the last minute to rush around and clean your house before guests arrive. If you need a house cleaner, make sure you schedule in advance before they get booked up and unable to come when you need them.
Prepare guest room – For house guests, check your linens and make sure blankets and towels are clean. You may want to clear out some space in closet or dresser drawers for your guest's clothing items. Remove any personal, private items you don't want guests to see. And, if there will be small children, you should child-proof the room, like covering electrical outlet plugs.